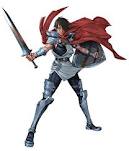 Hero is the protagonist of Glory of Heracles for the Nintendo DS.
He is immortal because he has part of Heracles' soul. He was said to be a marionette made by Daedalus. However, at the end of the story, someone is looking for the hero and says that they were friends when they were younger and that he flew away with wings. The hero has bad flute playing skills but Zeus allowed him to live so that he could improve his flute playing.He can use swords, spears and shields.
Ad blocker interference detected!
Wikia is a free-to-use site that makes money from advertising. We have a modified experience for viewers using ad blockers

Wikia is not accessible if you've made further modifications. Remove the custom ad blocker rule(s) and the page will load as expected.